ONLINE PAYMENTS NOW ACCEPTED….
PAY YOUR MUNICIPAL UTILITIES AND TAXES ONLINE
E-Check, Debit and Credit Cards Accepted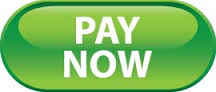 There are fees associated with paying your bill online. If you pay by ACH or e-check, there is a $1.05 convenience fee. If you pay by Visa debit card, there is a $3.95 convenience fee. The fee for all other debit and credit card payments will be approximately 2.95% of your total bill.
No fees are collected by the Borough of Clementon.